You've perhaps heard of visual content? The term seems to be everywhere.
The growth of social media networks has fostered the growth of storytelling with pictures. Content marketing is now more about what you see rather than read.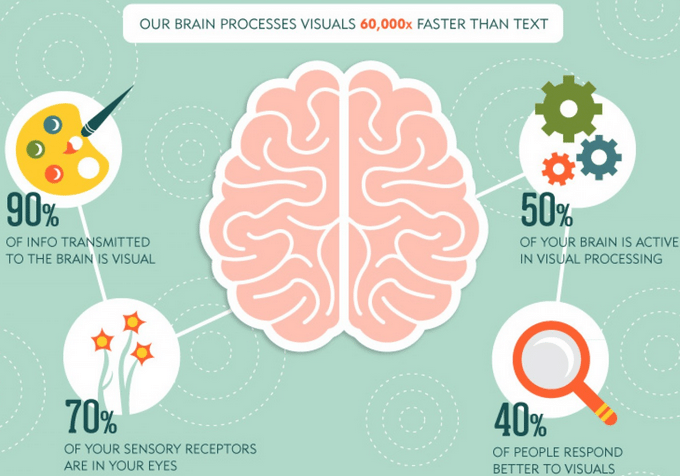 Why do we need visual content?
1. Sixty-three percent of social media is made up of images.
2. Content with relevant images gets 94 percent more views than content without.
3. Tweets with images receive 150 percent more retweets.
4. The brain processes visuals 60,000 times faster than it does text.
What do we include in visual content?
1. Eye-catching, creative photography — think stock photos or Instagram pics.
2. Infographics — visual information, either super long and meaty or bite-sized and informative.
3. Comics and Memes –Customised to fit the context and adding a touch of humour.
4. Video — YouTube, Facebook Stories embedded right into a post or shared directly to social media, short and informative.
Ready to create visual content? These tips will come handy:
1. Develop your theme. Consider its fun, visual applications, as well as how well your design will translate to both the topic and the purpose of the piece.
2. Gather your initial ideas. Your idea storming process should include researching some visual references.
3. Some of the most memorable visual experiences are those that find a way to tap into the power of emotion.
4. Avoid generic stock images: delight the senses by conveying warmth, evoking nostalgia, or creating a sumptuous feast for the eyes.